Keep Your Newsletter Out Of
Your Customers Spam Filter
E-mail marketing, one of the most effective tools in any e-marketer's toolbox, runs the risk of being mis-filtered as spam upon delivery.
Many ISPs have implemented filtering software that scans e-mail for "triggers," which may include certain phrases, formatting, and aggressive writing styles.
Unfortunately, some of this software can be overly sensitive causing legitimate Web marketers newsletters/e-zines to be incorrectly "red-flagged" by this software.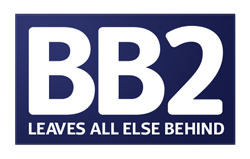 SBI! owners ("SBIers") have outperformed the competition for more than a decade. Why? It's the all-in-one combination of step-by-step process, 80+ tools, constant updating, and personal guidance.
They have done so despite using what just may be the "clunkiest" sitebuilder, proving that building a site is just one small part of building a profitable online business. With the new BlockBuilder 2 SBIers leap frog ahead.
Join the drive... Read all about BlockBuilder 2

.
Use SpamCheck To Keep Your E-Mail Out Of Spam Folders
SpamCheck is a standard feature integrated into the MailOut Manager module of SBI!.
With the MailOut Manager, you can easily add a newsletter sign-up form to your site, and customize your Thank You page and e-mail in minutes. Then, craft a design and message for your newsletter all within SBI!'s easy-to-use tools.
Once it's ready to publish, simply hit SpamCheck It! and you are taken to a report page which gives you a Spam Score based on the content of your newsletter.
The higher the score, the more likely your newsletter e-mail ends up in your subscribers junk box.
SpamCheck provides easy-to-follow recommendations on how to reduce the likelihood of your e-mail being filtered. Simply clear up any issues there may be and send your newsletter to your avid subscribers.
SpamCheck is no longer a free, public tool. As one of the easiest-to-use and best spam-checking tools on the Web, it has become a private resource for SBI! owners.
Try SpamCheck With Your Risk-Free SBI! Trial
SpamCheck is just one of SBI!'s 80+ modules/tools in this unique, all-in-one site-building, site-hosting, and site-marketing product. SBI! makes it easy for you to build a professional, popular, and profitable business.
SBI!'s unique product and process delivers Top 0.5% results to thousands of happy customers. Have you ever seen any company provide proof of success like this?
Combine the high upside of SBI! with no downside (thanks to SBI!'s Money-Back Guarantee)...
Try it risk-free for a full 90 days.
The only way to know for sure if SBI! is right for you is to dig in and start using it. There's no excuse not to get started when the guarantee has you totally covered for 90 days!
Have a successful, no-spam e-zine?
Monetize it by becoming a SiteSell Affiliate.